Running a successful website requires fast and reliable web hosting. Site speed and 24 hour accessibility for many years depend on it. Choosing right hosting among thousands available is not an easy task. I have used many hosting providers over the years and here is the list of best WordPress hosting services.
Not every website is equal in terms of functionality and traffic. While we all want to have a website with millions of page views every month it is not the case for every website. Your traffic depends on website type, target audience and time to reach its maximum potential.
Depending on real traffic expectations and your existing experience there are many hosting types available for your WordPress website.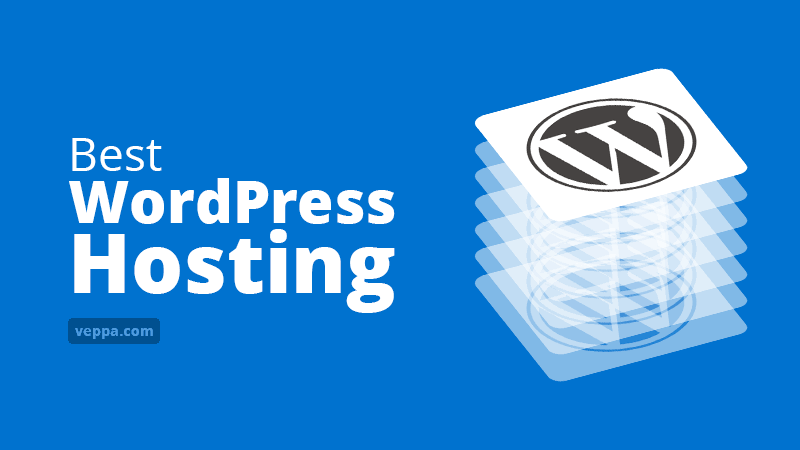 In this article you will learn which hosting type is best for your blog, shop, small business or social network site built with WordPress. You will also find best available offers for each website size and growth stage.
Best WordPress hosting for starters
These are easy to start WordPress hosting services with affordable prices. Ideal for beginners, blogs and small business websites.
A2hosting
Website speed mostly depends on your hosting. CPU, memory, storage type, server location distance to your target audience and network infrastructure plays a big role when delivering your content to visitors.
A2 hosting is best known for high speed servers for low price. You will get the best value for your money. They have a good balance of server resources on each hosting type they offer.
A2 offers a variety of hosting services including regular WordPress hosting and managed WordPress hosting for bigger websites that require more resources and have high traffic. For starters it is always best to use regular WordPress hosting offered by A2.
Hosting on A2 is suitable for all sorts of websites like blogs, recipe sites, game sites, e-commerce shops, community websites with forums, and small business websites. Actually you can host unlimited small business websites that use websites for showing their products and services with some helpful guides and contact details. Most business websites fall into this category and do not use much server resources.
Price starts from $2.99 (regular price $10.99).
Pros:
Fast SSD storage
Has affordable managed WordPress hosting plan with unmetered bandwidth
Big savings on 3 year plans
Cons:
Higher month to month price
Learn more on A2 Hosting Website →
Bluehost
This is the most popular and affordable web hosting company with an intuitive user interface to start your WordPress website. Bluehost is tuned for hosting WordPress websites. It is also listed on WordPress.org website as one of the recommended web hosting companies.
Bluehost has multiple plans for hosting that supports up to multiple websites. Hosting multiple websites can be handy if you want to try different blog niches in the future.
Hosting has everything for website hosting including free SSL certificate, plans with option to host multiple WordPress websites, free domain name. All these features and attractive starting price is the reason for serving more than 1 million WordPress customers.
Bluehost is one of the best options to start a WordPress website.
Check out my detailed tutorial for starting a website with Bluehost →
Price starts from $2.95 per month. (renewal $9.99/month).
Pros:
Easy to use intuitive interface.
Suggested by WordPress.
Unlimited domains, bandwidth and storage.
Good phone and chat support.
Cons:
Limited file count per account (50,000 inodes – files)
No monthly plans ( you need to pay 1-3 years in advance)
Learn more on Bluehost Website →
Siteground
Best for secure WordPress hosting with free SSL certificate and daily backups. Backups are important because you do not want to lose all your content by some human fault. Generally most website owners at least once per their hosting life will have some accident related to losing their data. In such cases site backup will be a handy service for recovering. Also you can use WordPress plugin for backing up your website to other servers like google drive in case there is no backup feature in your hosting plan.
CDN and caching is another added bonus for your website. It will speed up content delivery for your website. Images and other static files will load from the content delivery network.
They attract new customers with discounted prices like many other competing hosting providers. So keep an eye on discounted hosting prices on popular providers' websites to get a good discount when you plan to buy a new hosting. Black Friday and Cyber Monday are the most popular dates for getting discounts on most hosting services.
A limiting factor for Siteground hosting may be disk size starting from 10Gb and 10,000 site visitors on the cheapest hosting plan for one website. Limits will increase when you choose higher tired hosting plans with unlimited websites.
Price starts from $4.95 per month.
Pros:
Free SSL certificate.
30 day money back guarantee
Higher inodes (file) limit starting form 200k
Cons:
No free domain
Metered bandwidth starting from 10k visitors per month
Learn more on Siteground Website →
Dreamhost
Dreamhost is another hosting service which is recommended on WordPress.org website. It is one of the popular WordPress hosting providers that offers both beginner friendly regular hosting and advanced managed hosting.
For starters it is advised to use regular WordPress hosting. For bigger websites with more content and traffic it is better to use managed hosting. Managed hosting has more server resources and better support for technical requests.
Data centers of dreamhost are located in the USA in Ashburn, Virginia, and Hillsboro, Oregon. It is one of the best hosting providers especially if your target audience is in the USA.
Dreamhost powers more than 1.5 million websites. This makes it one of the popular choices among beginners. Serving so many customers will gain a lot of experience for the hosting provider. Because they have to keep their hosting solution on par with competition and offer high quality service for growing customer quantity and demand.
Price starts from $2.59 per month when paid for 3 years.
Pros:
Unlimited domains, emails and bandwidth.
97 day money back guarantee.
Good customer support.
Cons:
No international data centers.
Email accounts are not free on the starter plan.
Learn more on DreamHost Website →
Inmotion hosting
Inmotion offers shared WordPress hosting for beginners and for demanding web sites they have managed WordPress hosting. With this host you can try their service for up to 90 days and then request a refund if you are not satisfied. This confidence of satisfaction alone makes them one of the popular web hosts.
Inmotion data centers are located in the USA. You will get faster loading times if your main audience is located there.
Hosting also has built in Ddos protection on all plans. This protection is a very handy feature especially on holidays when most websites get lots of seasonal traffic. They also offer free SSL certificates as the majority of other WordPress hosts. Website files are stored on fast SSD drives which will load all static assets much faster. On higher tiers they offer an even faster NVMe SSD storage drive.
With all these features they ask extra for website backups. But you can use alternative backup solutions in the form of WordPress plugins and store your backups in google drive. So paid backups are not mandatory on hosting plans.
Price starts from $3.99 per month when paid for 3 years.
Pros:
Fast SSD storage.
DDOS protection.
Free SSL.
90 day money back guarantee.
Cons:
Data center only in US
Backups are not free
Learn more on Inmotion Website →
Managed WordPress hosting for high speed and security
Managed hosting is the next step in hosting your WordPress website. You may need to switch to managed hosting when your website outgrows regular WordPress hosting servers. For some websites it may take years to hit speed limitations of regular web hosting.
Managed hosting services are a bit expensive because they use cloud servers from Google, Amazon AWS, Microsoft Azure. Generally those cloud hosting are billed per bandwidth so managed hosting providers recalculate bandwidth and CPU usage to visitor count and limit their offerings by monthly visitor count.
Apart from these solely managed WordPress hosting providers there are regular hosts, some of them we revived above, that provide managed WordPress hosting services like Bluehost, Siteground, DreamPress (by Dreamhost), A2 Hosting, Hostgator, Hostinger.
Here are hosts that focus on providing only managed WordPress and Woocommerce hosting services.
Kinsta
Kinsta is king in managed hosting and for blazing fast website speed. They will manage all technical aspects of your WordPress website. Kinsta will keep an eye on your website and help you solve speed, storage, processing issues that may be caused by some of the plugins used on your site.
With Kinsta hosting all you need to do is to focus on your business and leave technical aspects of hosting to them.
There are some limits that you need to be aware of when choosing your hosting plan. All managed WordPress hosting plans are limited by number of visits. They count the number of unique IPs for each day and sum up for the month. For example if you have 1000 regular visitors daily then your monthly visitor count will be 30,000. As a result your website is seen by 1000 users not 30.000 each month. This is a bit tricky calculation but they will show the actual visit number in the hosting control panel.
You can think of Kinsta as an assistant who regularly detects and fixes your technical issues that can slow down your website.
Kinsta uses more than 30 data centers offered by google cloud. You can choose the data center closest to your majority website visitors for loading the website even faster.
Price starts from $35 per month.
Pros:
Fast cloud servers.
High server computing resources for fast websites.
Optimized for delivering high speed WordPress websites.
Cons:
Limited number of visits.
Expect a high bill when the limit is exceeded. Expensive for high traffic websites.
Learn more on Kinsta Website →
WpEngine
Wpengine is another hosting that specializes solely on managed WordPress hosting. They offer high speed website hosting, free backups, and caching features for your website.
Wpengine uses cloud servers by Google Cloud, AWS and Microsoft azure. You can choose server location for all plans on Google Cloud and for premium accounts on AWS and Azure. They also will help moving from one data center to an other on request. This means your website will be served from the closest location to your clients from best in the class data centers.
Along with WordPress features this hosting also has special features for ecommerce websites using woocommerce. Evercache caching for ecommerce and live chat features. On pro plans you can use advanced fuzzy search for ecommerce store products.
Price starts from $30 per month.
Pros:
2x speed increase over shared WordPress hosts
Bots and static assets are excluded from the monthly visits limit.
60 day money back guarantee.
Free access to premium studiopress themes.
Cons:
Limited number of visits.
Not cost effective for high traffic websites.
Learn more on WPengine Website →
Best WordPress hosting for IT Professionals
This option is for those who outgrow shared WordPress hosting and find managed hosting too expensive for their WordPress website. It is suitable for IT professionals or users with some basic Linux knowledge.
You will have to install your server software and manage it yourself with help of open source web control panels like Virtualmin. It is easy to install with the shell command line. Once installed and set up properly you will have a fully functional control panel to manage unlimited domains and websites.
There is no limit on the number of monthly visits like in managed WordPress hosting.
Price starts from $5 per month for VPS & cloud servers, $30 per month for dedicated servers.
Pros:
Super fast.
Flexible for installing custom software to boost WordPress speed.
No plugin limitations.
No monthly visitor limitation.
Most cost effective solution. Predictable prices.
Cons:
Need some Linux command line knowledge for initial setup.
List of most popular VPS, cloud and dedicated server providers.
Types of website hosting to choose
There are many hosting types and WordPress can be used on almost all of them. Recommended minimum server requirement for WordPress is:
PHP version 7.4 or greater.
MySQL version 5.7 or greater OR MariaDB version 10.3 or greater.
HTTPS support
Nginx or Apache with mod_rewrite module
Which hosting type is right for you?
Shared hosting
One server shared by multiple user accounts. Website processing speed, RAM, bandwidth, storage device is shared between multiple websites. When one website gets lots of traffic other sites on the same server will slow down.
You still can have fast website using shared hosting when
When any website starts to use more resources regularly, the hosting provider will detect them and suggest moving to upper hosting plans with more dedicated resources.
WordPress hosting
Regular WordPress hosting is generally shared hosting optimized for WordPress websites. They have better caching options and optimized resource usage. Most hosts advertise for unlimited websites but limit the number of files (inodes). This limit generally will allow hosting 5-10 WordPress websites. Number of files in WordPress is not limited and can grow multiple times depending on used plugins.
Regular WordPress hosting is generally good for beginners and you can host websites for multiple years without hitting any limitations.
Dedicated Server
One server with CPU, RAM and storage sold to one client. Clients can buy multiple dedicated servers and use each one for different purposes like database, application, storage, load balancing.
VPS Hosting (Virtual Private Server)
One server divided into multiple servers virtually with some software. Each virtual server uses a separate portion of CPU, RAM and storage.
Cloud server
Multiple servers for different tasks connected in one data center and can be combined to form a bigger server which can be further extended when needed. Cloud server clients can expand or reduce their server numbers without migrating data on existing websites.
FAQ
What is web hosting and why do I need it?
Web hosting is a computer where files of your website are stored and web software works. When a visitor visits your website software on web hosting will generate a web page and send it to the visitor. You need to have a domain name and web hosting for having a functional web site.
What is the difference between web hosting and WordPress hosting?
WordPress hosting is regular web hosting optimized to better run WordPress. It has minimum required versions of PHP and MySQL. Additionally processor and storage optimized for the majority of WordPress websites.
How many users shared (regular) WordPress hosting can handle?
Shared hosting can handle small business websites, blogs and portfolio websites with 10k-100k monthly visitors. 95% of websites generally fall into this traffic category. There is no point in overpaying for other expensive hosting plans when your website is not reaching limits of regular shared web hosting.
Conclusion
Web hosting is the main component for having a website. There are plenty of hosting options for WordPress sites of different size and traffic. For beginners it is best to start with shared WordPress hosting. They have affordable prices and can host many websites for years.
When you outgrow your regular WordPress hosting it is time to move to faster managed WordPress hosting. Managed hosting is generally limited by number of monthly visitors. For high traffic websites managed hosting may become expensive.
For users with some basic server knowledge it is better to move to VPS, Dedicated or Cloud hosting. There you have to install your own server software. You will have more cost effective and predictable pricing while having the fastest hosting solution for your WordPress website.
Read a tutorial for learning how to start a WordPress website with regular WordPress hosting.
To get maximum performance from your existing hosting check this speed optimization tutorial for WordPress.
Disclosure: I am an affiliate for some of these tools. If you click a link for a tool and make a purchase, I may earn a commission at no extra cost to you.