Here are essential tools that I rely on for my websites and projects. Over the years I used may tools to grow online businesses. This list represents best of them that I love and recommend.
Reliable web hosting for WordPress websites. One of the popular solutions serving more than 2 million websites globally. Good for starting a new blog, beginner friendly one click WordPress installation.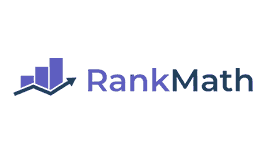 Best SEO plugin for WordPress websites. I love how this plugin encourages me to write better content and see how my rankings grow. Switched to Rank Math SEO after using for many years Yoast and never regret.
Important disclosure: I am an affiliate for some of these tools. If you click a link for a tool and make a purchase, I earn a commission at no extra cost to you.
Projects by software developer
Free simulator software
Free simulator software for education purpose. Learn to build electric control motor circuits, run simulator and find errors, print completed working simulator. Apply results after showing designed circuit to laboratory representative or teacher.
Online software and PHP scripts
Websites
Game website Games144
Games144 –  collection of +60K online free Flash/HTML5 (mobile friendly) games. Grouped by categories. Games144 website implements 3 recommendation algorithms.
Recommendation algorithms:
Related games based on common tags. This is regular approach for showing related items based on categories, tags, custom identifiers. Games with more common tags will be shown as related games.
Related games based on user behavior known as collaborative filtering. Games suggested related to plays and likes of given game.
Suggested games based on users behaving similar to you. This is also using collaborative filtering. Games suggested to behavior of current user, on game website it will be you. Based on what you played, what you liked and disliked. Game suggestion will be made for games that you never played and more likely to like.
Related games (1) and (2) are mixed and shown on game page under the game.
Suggested games (3) will be shown only after you play and like/dislike some games. More you interact with games more accurate suggested games will be. Suggested games will be shown also on game page after game but before related games with section title "Recommended Games".
Check it out! Play some games, honestly like or dislike ones that you played and see if recommendations are relevant. If you are reading this page on mobile phone then play free online mobile games, no need to download.