Free wallpaper script is a free PHP script to create wallpaper sites. I have a wallpaper site for couple years now and each year I am rewriting it in order to improve it. I am so happy with it so I decided to share script for creating wallpaper sites.
It is simple site to upload and share desktop wallpapers. Each wallpaper can be commented by site visitors. Also to promote best wallpapers there is rating system for wallpapers. Site visitors can rate up by adding one vote to it if they like that wallpaper. In same way they can vote down it to reduce rating score for it. This way site visitors can order wallpapers by rating to find best wallpapers on the site.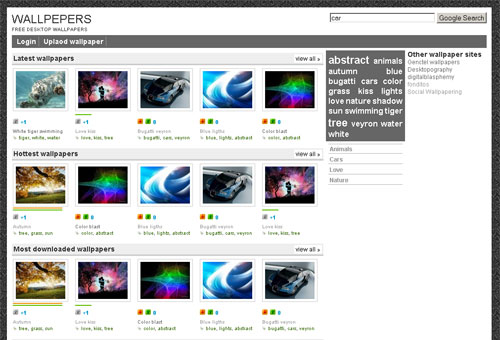 Other functionality, system requirements, screenshots, download link and demo site can be found on Free wallpaper script page.
65 (+1) visits